State-of-the-art technology
At the forefront of digital dentistry
Everything you need under one roof
Our leading-edge digital technology means we can deliver high quality treatments under one roof. In fact, Vikram Kavi often works on difficult cases other dentists just can't perform.
We offer impression-free digital dentistry, which will be music to the ears of nervous patients, as well as advanced 3D imaging, intraoral scanning, an on-site milling machine and CBCT scanning to offer the best service and outcomes for our patients.
We promote the most optimal treatment solutions in a discreet way, fully explaining patients' options in simple language. Our team's knowledge and the training they have undergone gives them the confidence to talk about treatments, such as implants, orthodontics and oral surgery in a simple, informative manner, so that the patient can make an informed decision about their care.
Cone beam CT scanning helps provide safer, quicker and more accurate dental implant placement for our patients. The scans allow our dental implant surgeon to assess the mouth and jawbones with pinpoint accuracy before we start any treatment. Modern CBCT machines are also safer, as they deliver a very low dose of radiation.
Intraoral scanning allows us to provide exceptionally accurate dentistry and is especially useful when carrying out implant, crown, bridge and orthodontic treatments. The scanned images appear in crisp definition and this means we can show you exactly what we see, resulting in more effective chair-side communication. They also eliminate the need for taking traditional, messy impressions that patients so often dislike.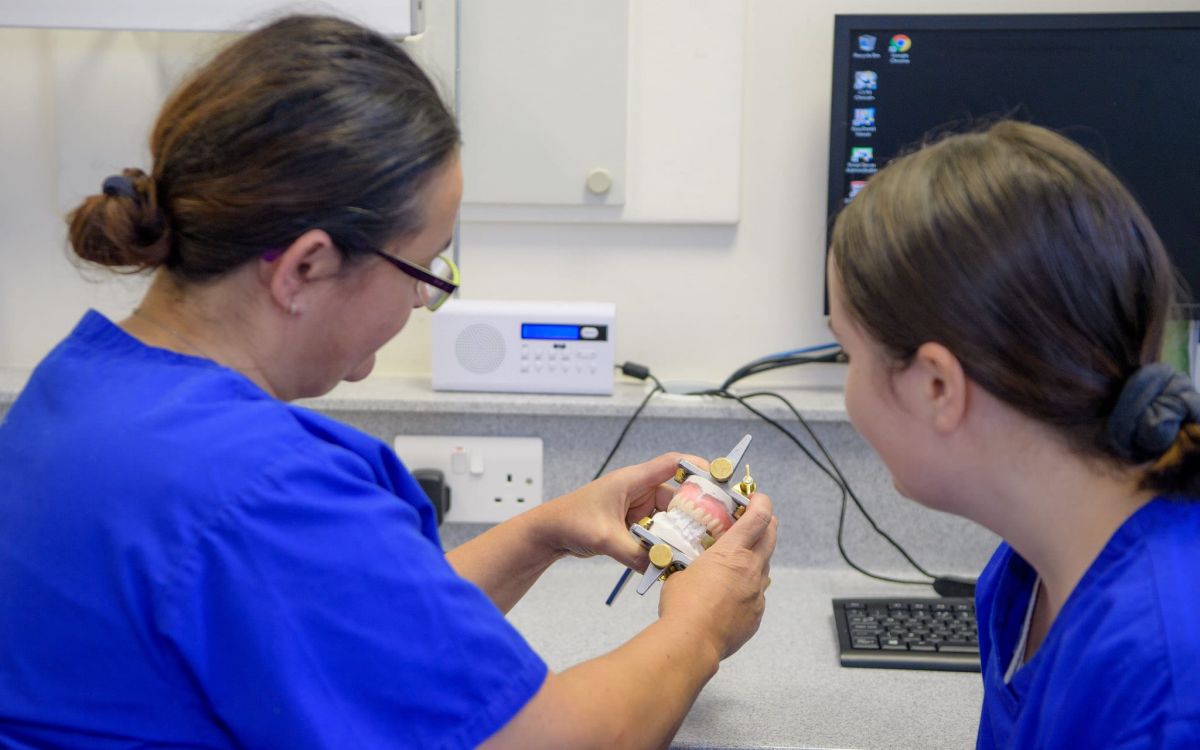 People can come to us and within a couple of hours' time can have one, multiple or all of their teeth replaced with minimal fuss
In-house laboratory
Our purpose-built, in-house laboratory is the most advanced in the UK.
It houses a full milling machine that enables us to create crowns, bridges and full arch bridges, and a Zirconia furnace for making crowns. We also have an e.MAX® furnace that can make thinner, better-looking, longer-lasting crowns faster than traditional furnaces. And we hope to be able to print dentures with our state-of-the-art 3D printer in the very near future!
The most technically skilled practice in North East Scotland
As well as boasting all the very latest technology, the lab is managed by a Certified Dental Technician. CDTs are legally qualified to deal with patients directly and are not commonly found in dental practices or labs, making us the most technically skilled and advanced practice in North East Scotland.
CDTs take their own impressions and make and fit dentures themselves, so no messages are lost in translation. This ultimately gives patients a better result and the whole process is more consistent and efficient.
Our investment in our skills and the latest technology means our denture patients can be measured and fitted for their dentures in just one day. Our CDT can make all the necessary adjustments there and then to ensure patients enjoy comfortable, snug-fitting dentures. Bring a photo of how you want your smile to look and allow us to create your dentures to your exact specification.
"Here at Thistle Dental we all work together - Clinical Dental Technician, Dentist and you as a patient - to ensure that we get you the best aesthetics that you require, with the correct shape, shade, colour and size, to give you the best fit and aesthetics that you deserve."
Gillian Wood, Clinical Dental Technician