Why Refer Your Patient To A Referral Practice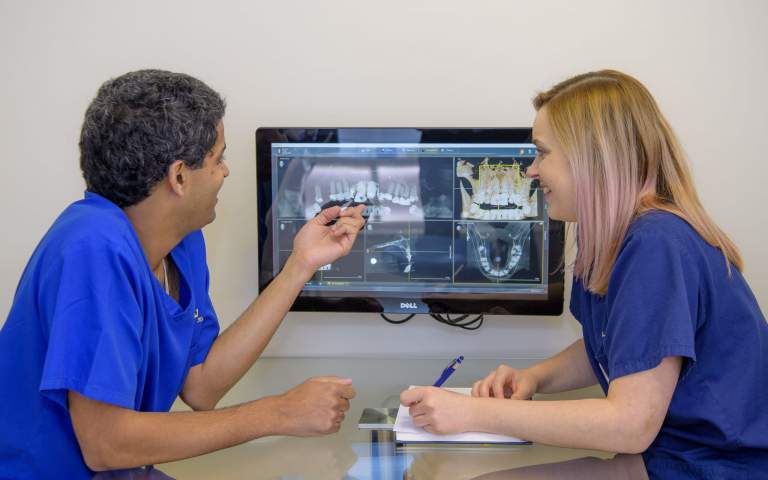 3 October 2018
Are you a dental surgery looking for a trusted partner to send some of your patients' to for specialist treatments such as dental implants or orthodontics?
We pride ourselves in offering outstanding customer service, guaranteeing procedures that will exceed your patients' expectations.
If you haven't referred a patient before, you may be hesitant at outsourcing their treatment to another surgery. Below are some of the top reasons that shows the benefits you can gain from referring your patient to a referral practice such as Thistle Dental:
#1 Reduced Waiting Times
A referral practice can often work efficiently to treat patients with a quick turnaround, reducing the waiting times and frustration that a patient may experience if they are placed on a list for services at your own surgery.
#2 Less Strain On Resources
Outsourcing complicated and time-exhaustive procedures reduces the strain on your own internal resources, allowing you to prioritise areas as needed.
#3 Industry Experience
Referral practices are often highly skilled industry-leaders with a huge amount of experience. This expertise is invaluable, particularly when working with complex cases, and your dental surgery may benefit from the additional support.
#4 Extend Your Range Of Treatments
Referral practices can offer a huge range of procedures and operations - both within general dentistry and cosmetic categories. This allows you to give your patients an increased offering of options when seeking treatment.
#5 Trust & Reliability
Thistle Dental are known for their prestigious service and outstanding customer experience. When outsourcing to a referral practice with expert consultants, you can gain peace of mind knowing that your patients' cases will be handled carefully and efficiently.
#6 Reputation
Referral practices like Thistle Dental have an outstanding reputation for quality of treatment and patient care. By referring your patient to use our services, your own dental surgery can benefit from the association of working with leading experts.
Want to find out more about why you should refer your patients for our huge range of dental treatments? Watch the video below! Our friendly team are always happy to welcome new patients and discuss our treatments, both in general dentistry and our cosmetic range.
Referring Your Patients Is Made Simple
It couldn't be easier to refer your patients to us! Our friendly team welcome all enquiries from other dental surgeries looking to refer a patient - or self-referrals from patients themselves.
Simply get in touch and see how we can set up a long-standing relationship that benefits your surgery. Give us a call on 01224 638404 or get in touch via our contact form here today.
Read more about us in Thistle Dental Dental Practitioners Blog.