Training With Us
Our skilled clinicians and specialist dentists run a host of training courses throughout the year to boost your skills and confidence
Become involved with the fast-developing dental implant market by training with Thistle Dental's advanced clinical team.
Our carefully considered training courses will help you strengthen your patient relationships and generate additional income at your practice.
Vikram Kavi, the founder and principal dentist, has been an implant dentist since 2004 and has placed more than 2,000 implants. As well as his own patients, Vikram has been taking care of referring dentist's patients for over 5 years.
State of the art facilities and the support of his specialist team allows the practices to provide advanced oral surgery and a comprehensive range of orthodontics for adults and children.
"Having attended some of his seminars and lectures, I believe that Vikram is well up to date on most recent innovations in implant dentistry"
Dr Scott Benton, Referring Dentist
We welcome referrals for:
Dental Implants
Orthodontics
Oral surgery
Cosmetic treatments
Sedation
Endodontics
Digital imaging
IO scanning
CT scanning
Refer a Patient
Fill out our patient referral form today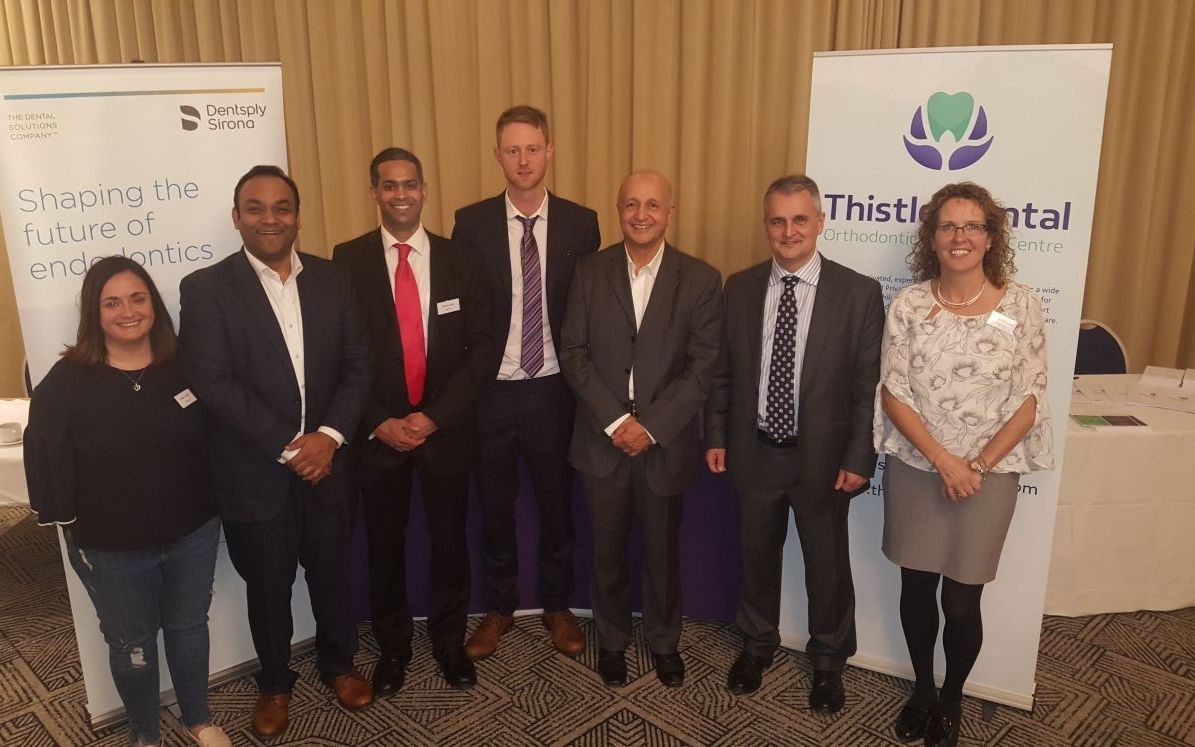 "We were delighted to gather together such an experienced panel of world renowned speakers at our recent dental implants conference, including pioneering implant dentist Ashok Sethi, President-Elect of the ADI Eimear O'Connell, oral and maxillofacial surgeon Terry Lowe, specialty registrar in restorative dentistry Will Anderson and specialist endodontist Steve Martin "
Vikram Kavi, Founder and Practice Principal