A Day In The Life Of Our Experienced Team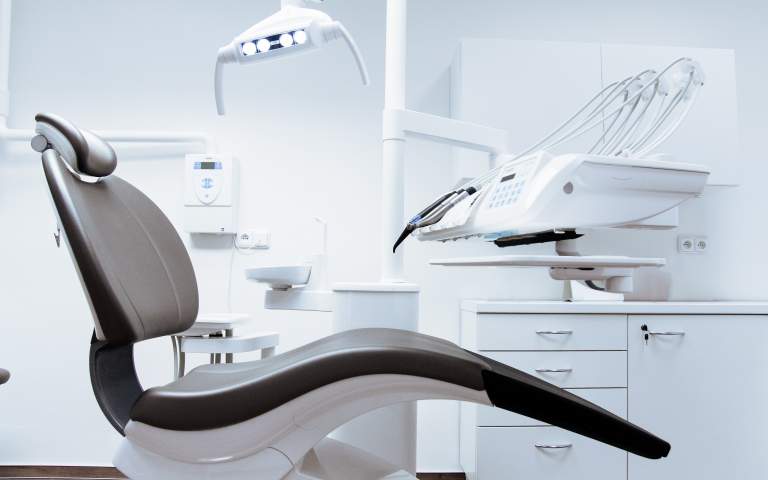 19 February 2019
At Thistle Dental we pride ourselves on delivering outstanding customer service, no matter what treatment a patient is receiving. The surgery sees a wide variety of patients each day, visiting us for a host of different reasons. This makes the work of our consultants extremely varied. We give you a glimpse into a typical day in the life of our experienced team members here.
Morning Consultations
No two days are the same at the practice - there are a huge range of treatments available at the surgery so we can expect anything from an initial treatment consultation, to a complex surgical procedure, such as fitting a dental implant to replace a missing tooth.
Many days involve an early start and late finish. At Thistle Dental we work exhaustively to make sure all of our patient's treatments are delivered quickly and efficiently, with their comfort and happiness as our main priority. Our 'same day dentistry' allows patients to complete their treatment on the same day, which many of our patients find convenient, fitting in to their busy schedules.
An initial appointment in the morning may involve a first consultation for a new treatment. We take the time to fully explain each procedure to our patients, to ensure they have a full understanding of what each treatment will involve. For each problem there may be multiple options available to you; for example if you have a missing tooth then a dental implant, dentures or a bridge could all be viable options. Our specialists will use these consultations as a time to discuss all of your options.
Our team may have the opportunity to welcome a new patient to the surgery following a referral from their own General Dentist. Their initial consultation is a perfect time to find out the patient's oral history and discuss treatment options.
Afternoon Treatment
A consultation session in the afternoon for childrens braces gives our team the perfect opportunity to talk through the upcoming procedure with the patient and their parents. Our specialist uses the session to examine the patient's teeth, take any x-rays and photographs needed and, in some cases, make a mould of the patient's teeth. There are many different types of brace available, so this consultation is the time when our specialist will outline the best types of treatment for you.
A typical day could finish with a cosmetic service - an application of veneers for example. This treatment is relatively simple and can be completed within a matter of a few hours, with little or no preparation needed of the teeth beforehand. Dental veneers are thin shells of ceramic, a little like false nails for teeth, that stick to the front of your tooth, secured with a specialist bonding agent.
Book Your Visit To Thistle Dental Today
Come and experience the outstanding customer service from our team for yourself. Our expert dentistry can change your life, with a range of treatments that will transform your smile and oral health. We have a huge scope of dental solutions that are suited to a wide range of requirements. Get in touch by calling 01224 638404 or contacting us online today.
Read more about us in Thistle Dental Blog.