Dental Implants
An ideal solution for replacing missing teeth and securing bridges and dentures
Dental implants are a wonderful way of giving back what is lost – your confidence, a fully restored smile and the ability to eat and speak with ease.
Thistle Dental's state-of-the art, high-tech, multi-disciplinary care centre in Aberdeen provides everything under one roof – from your implant consultation, scans and surgery, to the laboratory work and your tooth restoration.
So, if you're looking for a truly patient-focused service that is fast and efficient, yet extremely high quality and delivers outstanding results, you have come to the right place.
Vikram Kavi is our founder and principal dentist and his care is second to none. He has many years' experience in the field of dental implants, so you can rest assured that you are getting the best possible treatment at a practice that's at the forefront of digital dentistry and the most advanced in North East of Scotland.
Traditionally, when teeth were lost, our only options were a bridge or a denture. Bridges result in healthy teeth having to be cut down and dentures lead to bone loss and can affect our speech and ability to eat. Dental implants look, feel and function just like natural teeth.
A dental implant is a substitute tooth root, made from titanium, which is placed into the jaw, where it becomes integrated into the jawbone. This is then used to support a bridge, dentures or crowns that become long-lasting fixtures.
Why choose Thistle Dental?
We have a highly trained, friendly team that will immediately put you at ease
We can create an immediate smile with dental implants
Dr Vikram Kavi has been an implant dentist for over 12 years
Dr Kavi has placed more than 2,000 implants
We are the referral centre of choice across the North East of Scotland
We can carry out impression free, digital dentistry
Would you like to find out more?
Please call us to book your free initial consultation with one of our excellent treatment co-ordinators.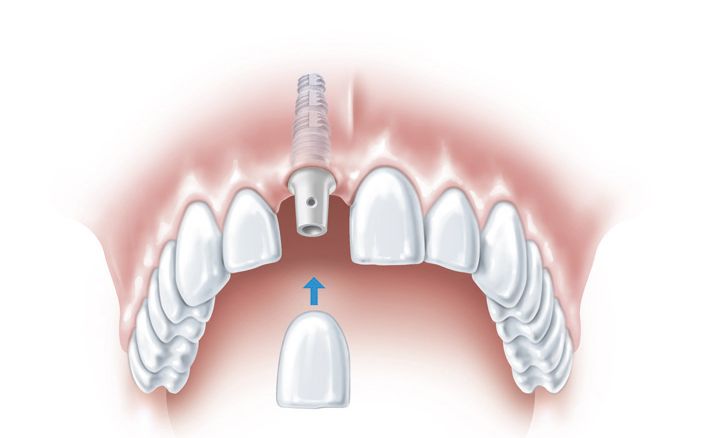 A dental implant is an artificial root that is inserted into the jawbone where the natural root used to be. It is the gold standard for replacing missing teeth. Dental implants prevent the loss of bone around the site of a missing tooth, prevent decay and don't cause damage to the adjacent teeth, which can often happen with conventional dental treatments such as bridges.
Talk to us
Tell us what you're thinkingabout changing
No obligation
We offer a free no obligation consultation on dental implants
Affordable terms
Treatment is more cost effective than you think