Everything You Need To Know About Veneers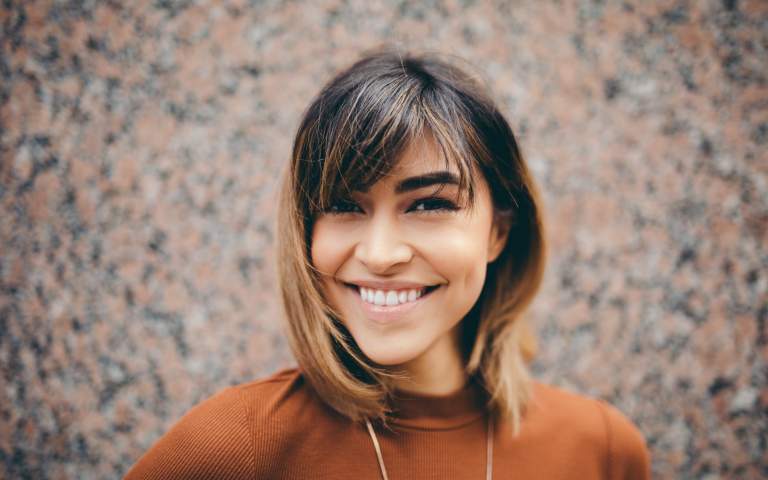 19 February 2019
When you have a damaged or blemished tooth, fixing it is a priority, both for oral care and personal confidence reasons. One of the most popular treatments of choice is veneers. But how do you know what the procedure involves and whether it's suitable for you?
What Are Veneers?
Veneers are a form of cosmetic surgery that can provide an instant boost to your smile. Created from thin shells of ceramic, veneers are a little like false nails for teeth that are bonded to the front of your tooth. Layers of translucent, ceramic porcelain allow light to shine through, resulting in brighter, natural-looking teeth. Composite veneers use layers of tooth-coloured filling that is built up to look like your natural teeth.This type of veneer conserves healthy tooth tissue and naturally strengthens the remaining tooth.
How Are Veneers Made?
Veneers are made from thin materials, like porcelain, and bond with glue to the exterior of the tooth. Sometimes the veneer can be made from a 'composite' material which is natural-coloured. Your consultant will be able to advise you on which material will be used in your treatment.
Is A Veneer Suitable For Me?
Veneers are created to restore the aesthetic of someone's appearance and treat surface improvements, such as restoring imperfections, where the teeth are otherwise in a healthy condition. Little or no work is needed on the tooth itself, making this option kinder to teeth than many other cosmetic treatments.
As veneers are thin and held in place with a special adhesive, they slip on easily with little (and sometimes no) preparation needed for the teeth. This makes them an ideal hassle-free treatment that appeals to a range of patients.
How Long Does The Treatment Take?
You'll need two visits for your treatment - the first to prepare and match the veneer to your tooth shade and then the second where the fitting procedure is carried out.
Are Veneers A Permanent Treatment?
Your veneers are designed to last for years but like all teeth they can chip or break. In this case our consultants can repair them or order a new veneer to replace the broken one.
Book Your Appointment Today
Thistle Dental's state-of-the art are centre in Aberdeen provides everything under one roof, offering a huge range of treatments to suit everyone. If you're looking for a truly patient-focused service that is fast and efficient, yet extremely high quality and delivers outstanding results, you've come to the right place. To find out more about our veneer solutions and other treatments, get in touch by calling 01224 638404 or contacting us, here.
Our range of surgeries can transform your smile.
See how we restored our patient's confidence with one of our outstanding procedure in this video.
Read more about us in Thistle Dental Blog.