Secure a Denture
Live your life to the full with secure, fixed dentures from Thistle Dental in Aberdeen
Old-fashioned false teeth are not the only option – ask us about implant-retained dentures.
Imagine how much better your life would be if you could taste your food, eat all your favourite foods and speak and socialise without worrying that your denture might slip – or worse, fall out.
Chewing a piece of steak or crunching into an apple needn't be a thing of the past. Get ready to ditch your dental glue and get on with living your life.
The modern solution to old-fashioned false teeth is a set of dentures that are firmly anchored to dental implants. The result? A comfortable mouth that works properly!
Implants can be used for a wide range of treatment from one implant to replace a missing tooth, two to secure a loose denture, through to multiple dental implants to replace all the missing teeth in your mouth.
At Thistle Dental we can take care of your complete implant treatment. Our state-of-the art, high-tech dental care centre is unique in that it provides everything from your consultation, scans and surgery, to the laboratory work and your tooth restoration. This allows us to provide a truly patient-focused service that is efficient, yet extremely high quality and delivers the best results.
If you'd like to experience superb customer service and attention to detail, you are going to really enjoy coming to Thistle Dental where our main philosophy is to treat our patients like royalty.
Our founder and implant expert, Vikram Kavi has placed more than 2,000 dental implants since 2004 and is named in the top 1% of implantologists in Europe based.
He is supported by a well-trained and experienced team to ensure you are in the safest of hands.
Please call us to book your free initial consultation with one of our excellent treatment co-ordinators.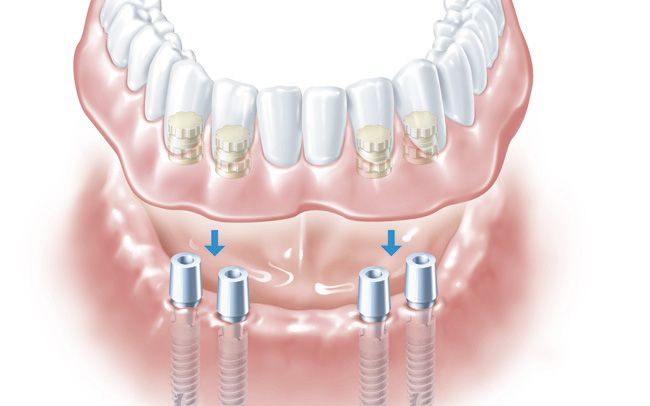 Denture secured using dental implants
Meet the Team
Your happiness is our priority. Our team of friendly, well-trained and experienced specialist dentists and clinicians will provide the very best care, using the latest state-of-the-art technology, to make sure you get the smile of your dreams!
More About Our Team
Talk to us
Tell us what you're thinkingabout changing
No obligation
We offer a free no obligation consultation on dental implants
Affordable terms
Treatment is more cost effective than you think