Single Missing Tooth
Dental implants are the gold standard for replacing missing teeth
Live, laugh and smile with dental implants from Thistle Dental in Aberdeen - the ideal solution for replacing a single missing tooth.
Restore your confidence, your smile and your ability to eat and speak with ease. If you have a missing tooth and are looking for a long lasting, aesthetic replacement that will look, feel and work just like your own teeth, then speak to us about dental implants.
Our founder and implant expert, Vikram Kavi has placed more than 2,000 dental implants since 2004. A well-trained and experienced team supports him, ensuring our patients are in the safest of hands.
Thistle Dental is unique in the North East of Scotland in that it is a state-of-the art, high-tech, multi-disciplinary care centre that provides everything under one roof – from your consultation, scans and surgery, to the laboratory work and your tooth restoration. This allows us to provide a truly patient-focused service that is efficient, extremely high quality and delivers the best results.
If you like great customer service and attention to detail, you are going to really enjoy coming to Thistle Dental where our main philosophy is to treat our patients like royalty. We want you to be happy, comfortable, to be well looked after and enjoy the benefits of a healthy, functional smile. As Dr Kavi says: "What I love to do is play a small role in my patients' lives - not just their mouths - and be able to give them their confidence back."
Please call us to book your free initial consultation with one of our attentive treatment co-ordinators.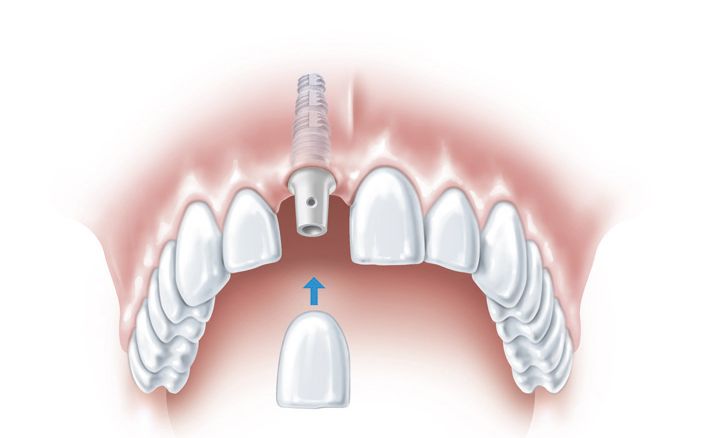 A single dental implant, securing a crown
Meet the Team
Your happiness is our priority. Our team of friendly, well-trained and experienced specialist dentists and clinicians will provide the very best care, using the latest state-of-the-art technology, to make sure you get the smile of your dreams!
More About Our Team
Talk to us
Tell us what you're thinkingabout changing
No obligation
We offer a free no obligation consultation on dental implants
Affordable terms
Treatment is more cost effective than you think